Shipping


Shipping cost is based on an item's weight. To get a shipping estimate, add items to your cart, then enter your state and zip code into the shipping calculator on the shopping cart screen.
In-Stock orders placed by 1:00pm Central Time ship same day (8am Fridays). Orders requiring grain milling may be delayed up to 1 business day.
LIQUID YEAST SHIPPING POLICY:
If you live within the 2 day transit time for FedEx Ground or SpeeDee (see maps below), or if SecondDay shipping is chosen, yeast viability is guaranteed if ice packs and a thermal envelope are purchased with the yeast. Break the nutrient pack the DAY BEFORE brewing. If an activator pack does not swell, do not brew. We cannot replace yeast that has been pitched.
Viability is not guaranteed if you do not meet the above conditions. Viability is not guaranteed on Priority Mail shipments. Order at your own risk, we will not send replacement yeast. Dry yeast is strongly recommended for customers more than 2 transit days away, especially in the summer.
United States Shipping Times:
FedEx Standard Overnight
- 1 business day after shipping date - Guaranteed except during holiday season
FedEx 2Day
- 2 business days after shipping date - Guaranteed except during holiday season
FedEx Ground
- See FedEx Ground ETA Map Below - Not Guaranteed
USPS Priority Mail - Average 2.3 days - Not Guaranteed
Priority Mail transit time map here. Use 54140 as origin zip code.
USPS First-Class - Average 2.9 days - Normally 2-7 days - Not Guaranteed
FedEx Ground Transit Time - Not Guaranteed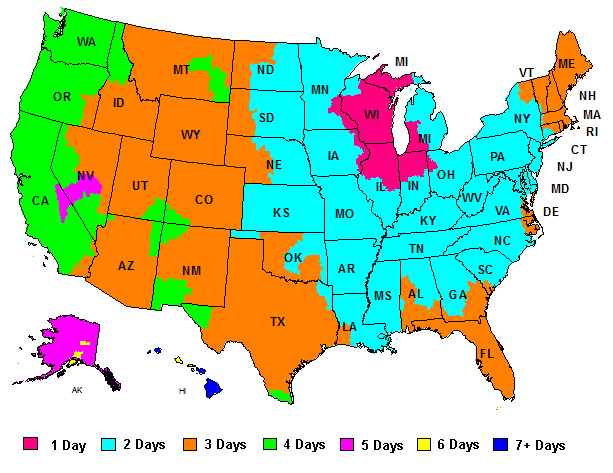 Note: FedEx Ground Delivers to businesses Mon.-Fri., and to residences Tues.-Sat.
SpeeDee Transit Time - Not Guaranteed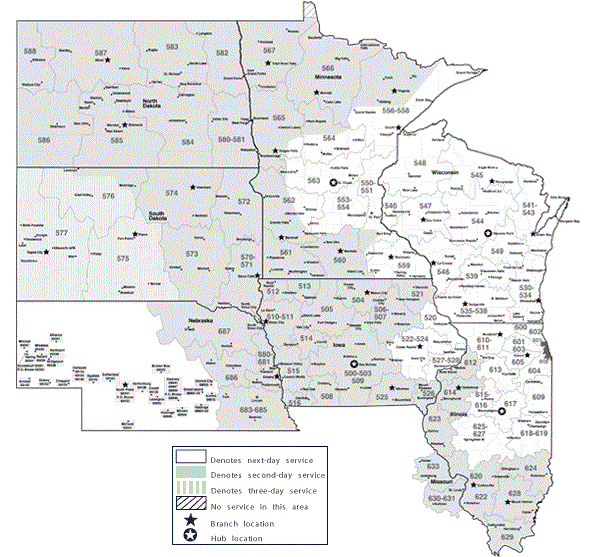 Free Shipping
Select items ship free, noted by the free shipping icon. Only orders consisting entirely of free shipping items will display the free shipping option. In certain circumstances we may be able to ship additional items with your free shipping item at no charge, please inquire with sales@ritebrew.com before placing your order.
Refused / Undeliverable Shipments
If a shipment is refused or undeliverable, the buyer will be responsible for all shipping charges incurred by RiteBrew.com, including return shipping charges. Liquid yeast will not be refunded.
Damaged Shipments / Shortages / Errors
Must be reported within 7 days of receipt, please e-mail sales@ritebrew.com. If there are damaged products, please take pictures if possible. Ingredients cannot be replaced/refunded after brewing. If there is a problem with an ingredient (poor smelling hops, yeast that doesn't swell, wrong grain), do not brew, we will send replacements along with a pre-paid return label.
Late Deliveries
Guaranteed Services (FedEx Overnight, 2Day) will receive a full shipping refund if not delivered on time (excluding holiday season when FedEx does not guarantee service times). This does not include delays FedEx decides are out of their control (usually weather-related).
Non-Guaranteed Services (FedEx Ground, USPS Priority & First Class, SpeeDee) do not have guaranteed transit times.
International Shipping
Sorry, we do not offer shipping outside of the US.